Distribution Channel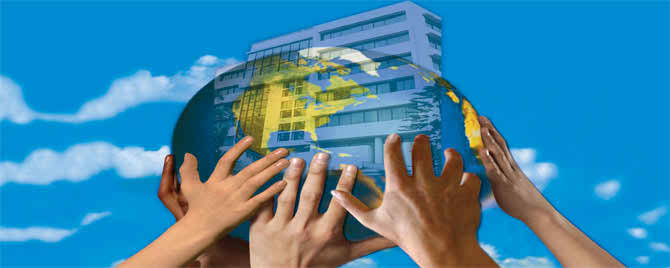 ORION distributes its products all over the country using its own distribution channel. It has a large number of vehicles and sales depots to ensure coverage of the whole country. ORION committed to ensuring better life through quality medicines. The ultimate motto is to ensure customer satisfaction by exceeding their level of expectation. ORION has 21 sales and distribution offices in Bangladesh. In accordance with the market requirements, the stocks are distributed countrywide by company-owned distribution network. The distribution of ORION strengthens its network to meet the need of the community. The width of distribution of OPL is very extensive and its channel of distribution takes place through the following consecutive chain:
Primary Distribution
From the finished store inventory, the products are taken to the Central Distribution Cell (CDC) in Dhaka for extensive distribution across the country. The whole distribution for Dhaka is held from CDC itself.
Secondary Distribution
In accordance with the requirements, CDC distributes products to the "Regional Distribution Cell (RDC)" situated in Chittagong, Bogra, Sylhet, Rangpur, Rajshahi, Mymensingh, Comilla, Chawmohoni, Faridpur, Khulna, Jhenaidah and Barisal.
Tertiary Distribution
RDC distributes the products to the respective urban and other remote markets by the company- owned distribution vehicles.
The locations of the distribution offices are as follows:
Central Distribution Cell

194, Tejgaon I/A, Dhaka-1208
Phone:02-8829357, 9862076,
Mob: 01711432379, 01713444283.
Nikunja Depot:
Road # 13, House # 18m,
Joarshahara, Nikunja-2, Dhaka-1229
Mob : 01714040320, 01713240193
Mohammadpur Depot:
House # 36, Road # 04,
Shyamoli, Mohammadpur, Dhaka- 1207
Phone : 04474600282, Mob: 01713037601
Paltan Depot:
49/1/A, Purana Palton Lane, (Near Bot Tola Mosque),
Paltan, Dhaka-1000. Phone : 04474700423,
Mob : 01713240194
Narayangonj Depot:
"Habib Villa"
North Masdair, Narayangonj
Phone: 02-7633503, Mob : 01714082291
Chowmohuni Depot:
"Selina Bhaban"
Holding # 147, East Bazar, Feni Road, Chowmohuni
Phone :0321-51969, Mob : 01711405113
Mymensingh Depot:
"Durlove Bhaban"
10, Hori Kishore Roy Road, Mymensingh.
Phone : 091-62165, Mob : 01711405103
Comilla Depot:
"Borhan Ladge", Holding # 739,
South West Talpukurpar, Kotwali, Comilla
Phone :081-66844,
Mob : 01711850052,01713240184
Moulvibazar Depot:
"Ahamed Vila", Holding # 361/1,
Word # 03 wapda Road, Moulvibazar.
Mob : 01711567221, 01713164455
Sylhet Depot:
135, Housing Estate, Amberkhana, Sylhet.
Phone: 0821-721181,
Mob : 01711819769
Faridpur Depot:
"KARNAB" Holding # 14, Purba Khabashpur,
Launch Ghat Road, Faridprur.
Phone: 0631-65124, Mob : 01711405112
Bogra Depot:
"Care Building" Than Thania, Bogra.
Phone : 051-63126, Mob :01711402523
Kushtia Depot:
Holding # 31/2, Purna Chandra Lahini Lane,
Court para, Kushtia.
Mob :01711405102, 01713240189
Dinajpur Depot:
"Rahul Plaza" New Town, Block # 07, Plot VII/24,
Housing Estate, Dinajpur.
Ph: 0531-51678, Mob :01714098767
Barisal Depot:
"Lacin Bhaban"
121-124, Alekanda Sarak, Bangla Bazar, Barisal
Phone: 0431-64116, Mob : 01711436602
Rangpur Depot:
"Alima Nezab"
House # 159, PTI Road, Kotki Para,
Dhap, Rangpur.
Phone : 0521-66510, Mob : 01711405116
Chittagong Depot:
1005/10, East Nasirabad,
Sofder Ali Colony, CDA Avenue, Chittagong.
Phone: 031-2550467, Mob : 01711430586
Cox's Bazar Depot:
House # 1283, Tekpara,
Kalur Dokan (Pahartoli Road), Cox's Bazar
Mob :01713443089, 01713443090
Khulna Depot:
95, Gagon Babu Road, Khulna.
Phone: 041-810905, Mob : 01711430614
Rajshahi Depot:
House # 189, Sector # 2, Upashahar,
Housing Estate, Rajshahi. Phone: 0721-760804, Mob : 01711436601
Tangail Depot:
Holding # 362, Biswas Betka,
Dhaka Road, Tangail Mob : 01730003125, 01713011774